ToT on Group Mobilization and Business Plan Development
November 22nd, 2019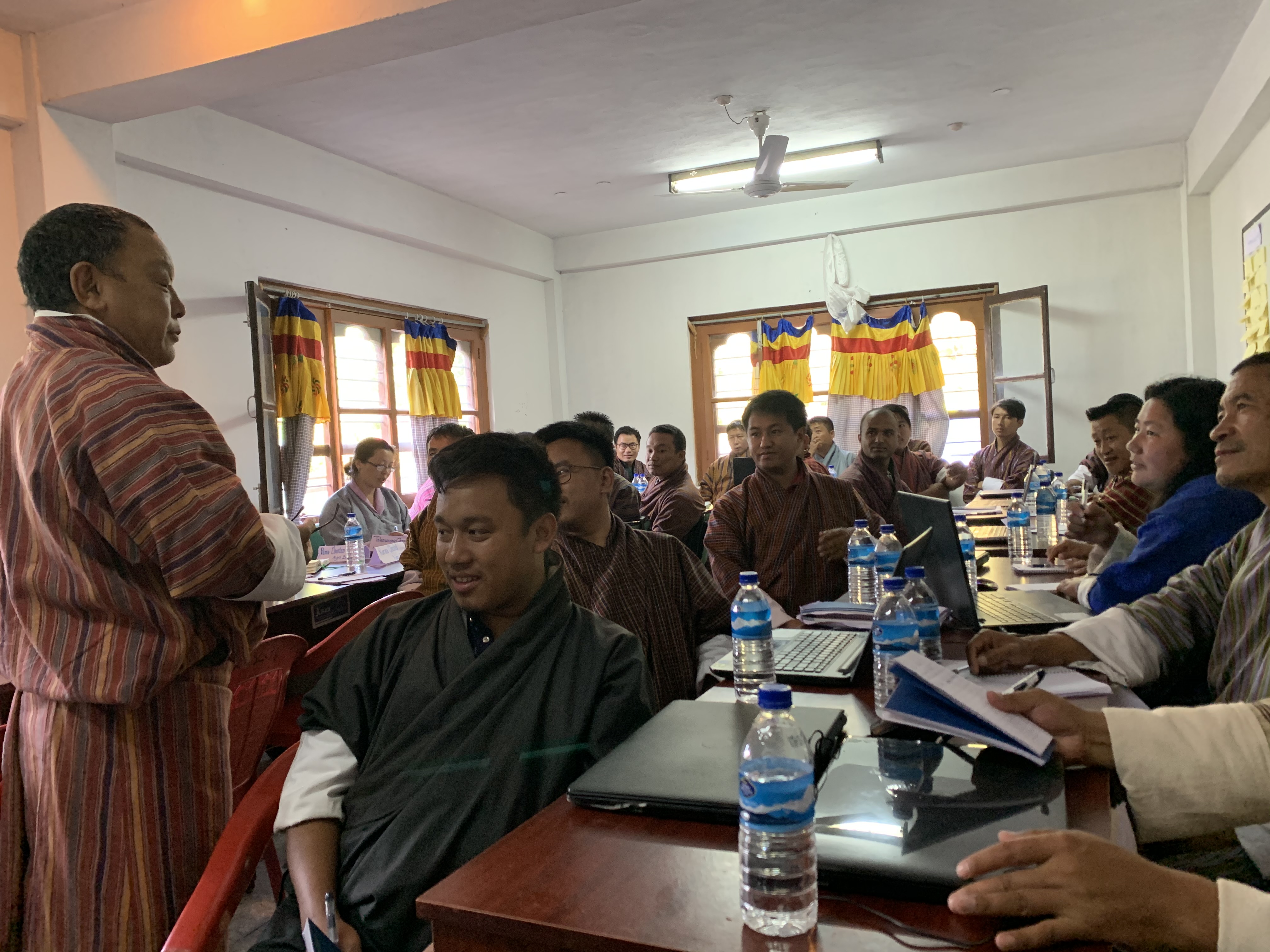 Framers' groups are considered as entry point for commercialization and marketing of agricultural products through CARLEP-IFAD intervention in the six Programme Dzongkhags following value chain development approach. Mobilization of agricultural related farmers groups are carried out in the field with limited expertise of the extension workers on group mobilization and assisting groups in business plan development thereby hindering institutionalization of the farmers' groups or associations. In addition, some of the groups already mobilized are either defunct or not sustainable due to various factors, one significant factor being lack of dedicated group mobilizer at the grassroots.
The record maintained by RAMCO shows that there are 127 livestock groups, 78 agriculture groups, 39 forestry groups and 4 non-RNR groups. While some groups are progressing well, majority of the groups are not fulfilling their intended purpose which needs to be strengthened through assistance in business plan development and framing of by-laws.
In this regard, RAMCO with fund support from CARLEP-IFAD has organized 7-day "Training of Trainers (ToT)" on group mobilization and business plan development with effect from 18-24 November 2019 at ARDC Sub- center, Lingemethang under Mongar Dzongkhag. There are 32 participants from six Dzongkhags comprising of Livestock, Agriculture, Forestry Extension workers and Marketing Officers from RAMCO, Mongar attending the on-going training program.
At the end of the training period, the participants are expected to be proficient in group concepts, group mobilization steps and be able to assist farmers' groups in development of business plan. The training will end on 24 November 2019.
Norbu
Component Manager