The 3rd Programme Management Meeting for CARLEP
November 18th, 2016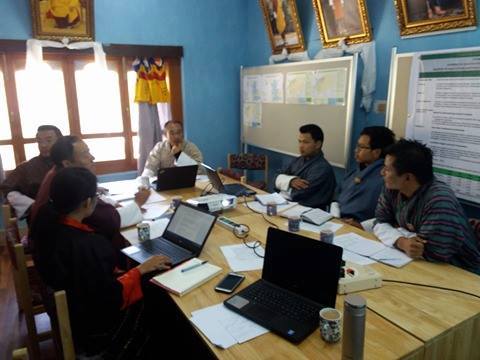 The 3rd Programme Management meeting for CARLEP is happening today among the OPM staff of CARLEP under the facilitation of CARLEP Programme Director for the month of November.
CARLEP schedules the Programme Management meeting every once a month mainly to improve the communications among the staffs and to update on the activities under each section. It is also to sort out the strengths, weaknesses, opportunities and threats related to CARLEP implementation.
Today, the meeting is mainly proposed to discuss on the Mid-year Budget review for OPM, revisit the recommendations made by the recent CARLEP Supervision Mission from IFAD and prepare the action plan and to discuss on the write-shop to be scheduled next month for the development of Gender and knowledge Management strategies.
For every management meeting, we revisit the consensus or the Minutes drawn at the previous meeting to confirm our progress in the right direction.