Mushroom Spawn Production Enterprise: Providing Employment Opportunities for Youth
June 2nd, 2022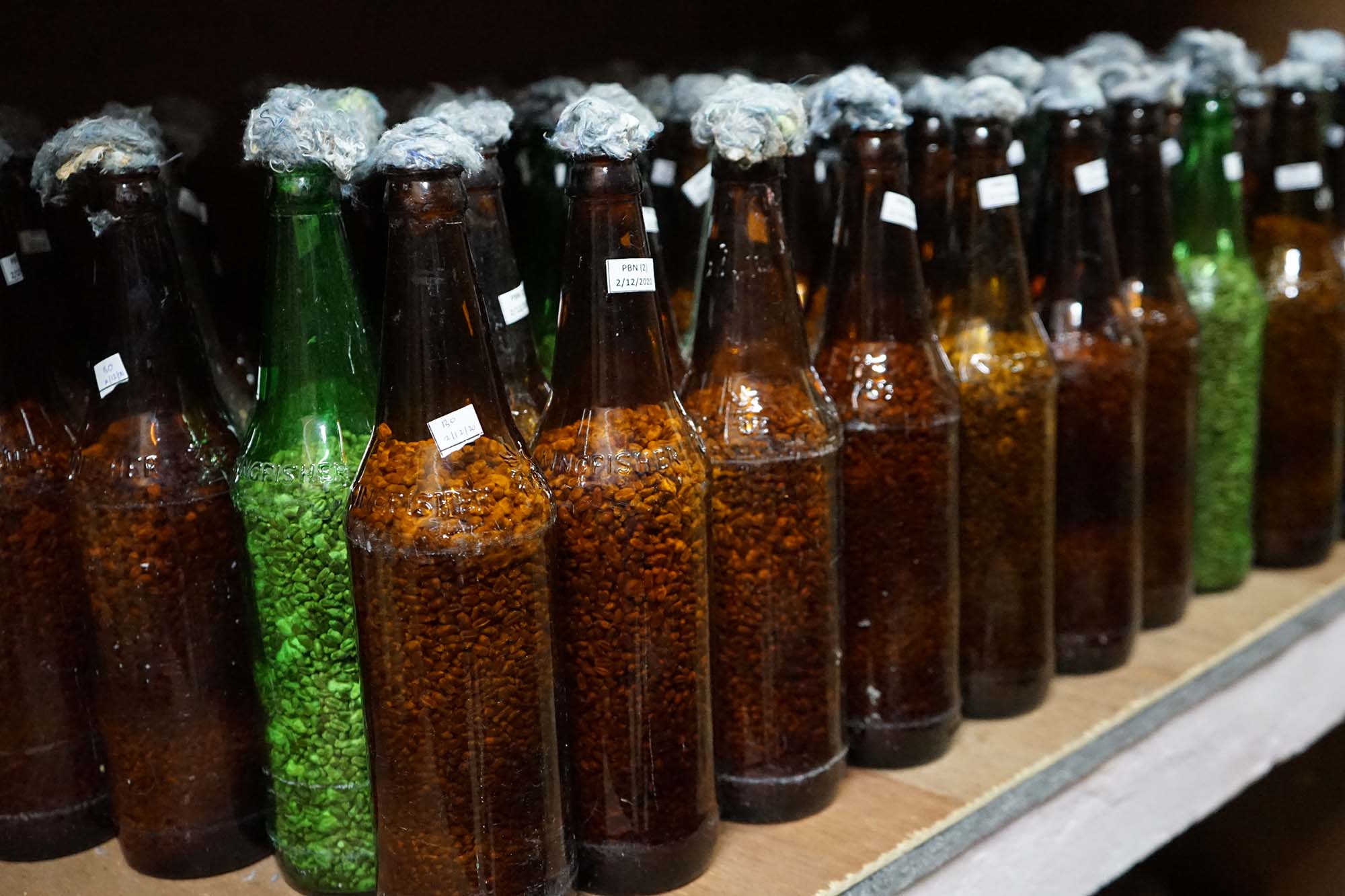 Youth unemployment is one of the country's most pressing issues and challenges. In addition, the COVID- 19 epidemic has exacerbated the situation. According to the Labour Force Survey Report for
2021, the country's current unemployment rate is 5%, which is nearly double (2.7%) that of 2019. The unemployment rate is higher among women (6%) than men (4.1%). Therefore, In the 12th Five Year Plan (FYP), the Ministry of Agriculture and Forests (MoAF) has been mandated to promote 12 Renewable Nature Resources (RNR) enterprises to provide job opportunities and come up with strategies and solutions to address this pressing issue.
Mushroom is one of the commodities identified in these 12 RNR enterprises. Due to rural-urban migration, the number of youths in agriculture has decreased. As a result, fallow land in the rural
areas have increased owing to the labor shortage. To retain youth in the rural community and fulfill the MoAF's mandate for entrepreneurship development, a mushroom production enterprise was established in the region with funding from the Commercial Agriculture and Resilient Livelihoods Enhancement
Programme (CARLEP) under the Mushroom Production Intensification Program.
Mushroom farming has become increasingly popular throughout the country. Only two mushrooms are now being promoted on a commercial scale: Shiitake and Oyster mushrooms. With support from CARLEP, mushroom cultivation has now reached every corner of rural communities in the region. Some have recognized the potential of mushroom cultivation and have pursued it commercially with the help of financial institutions. Despite the increasing interest in mushroom cultivation,………….
CLICK HERE to read more.
By –
Thinley Gyeltshen , Tshering
Dorji , Cheten Wangchuk
(ARDSC-Khangma)