Lead farmer trained newly formed vegetable groups on vegetable cultivation techniques
October 6th, 2017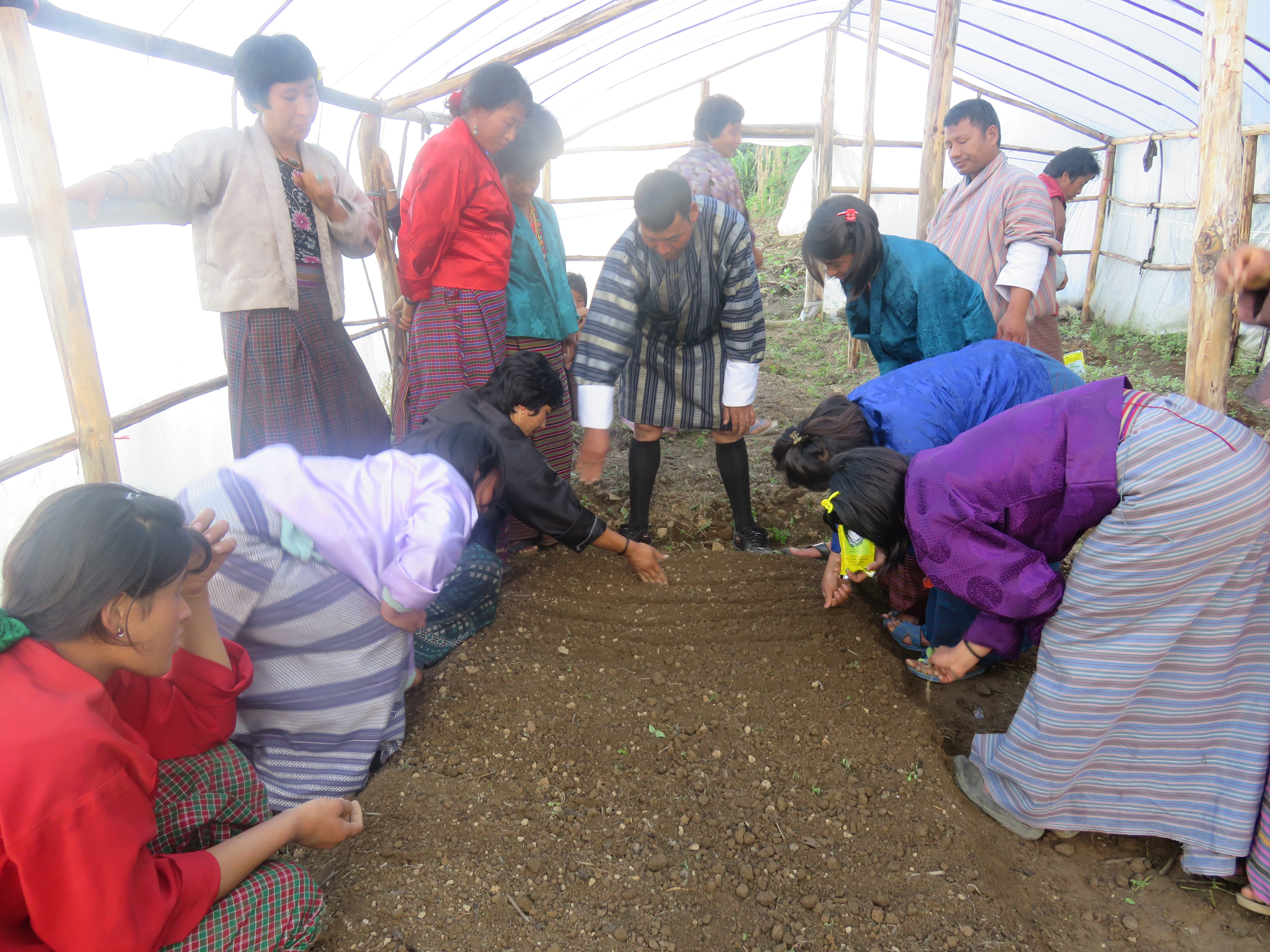 Lead farmers approached is implemented by Agriculture Research and Development Center, Wengkher as an Extension approach to disseminate and out reached the RNR technologies to the farmers. Chaskhar Gewog under Mongar Dzongkhag has implemented of using lead farmer to train other farmers in the Gewog.
The day long training was organized by Dzongkhag Agriculture Sector and Gewog Extension Office on 5th October 2017 to build the capacity of the newly formed farmers group under Chaskhar Gewog. It was also to create awareness on different vegetable cultivation technologies and make them prepare for commercial scale cultivation.
The training was facilitated by Mr. Kota the Lead farmer of Chaskhar and backstopped by Dzongkhag Agriculture Officer, Extension Officer and Component Manager from the OPM. The training was focused on nursery bed preparation, seed sowing and transplanting, intercultural operation and plant protection aspects. Training was first of its kind for the farmers of Yetong, Dungsingma and Gonpa who agreed to venture for commercial scale production. The training was field based practical where Lead farmer demonstrated on different techniques of vegetable cultivation and followed by hands on practices by the participants. Total 21 farmers (M-3, F-18) trained with the fund support from CARLEP/IFAD to Dzongkhag program.
Field updates by: Ugyen Wangdi, CM CARLEP