Paddy – winter vegetable relay cropping in Tsakaling
June 1st, 2017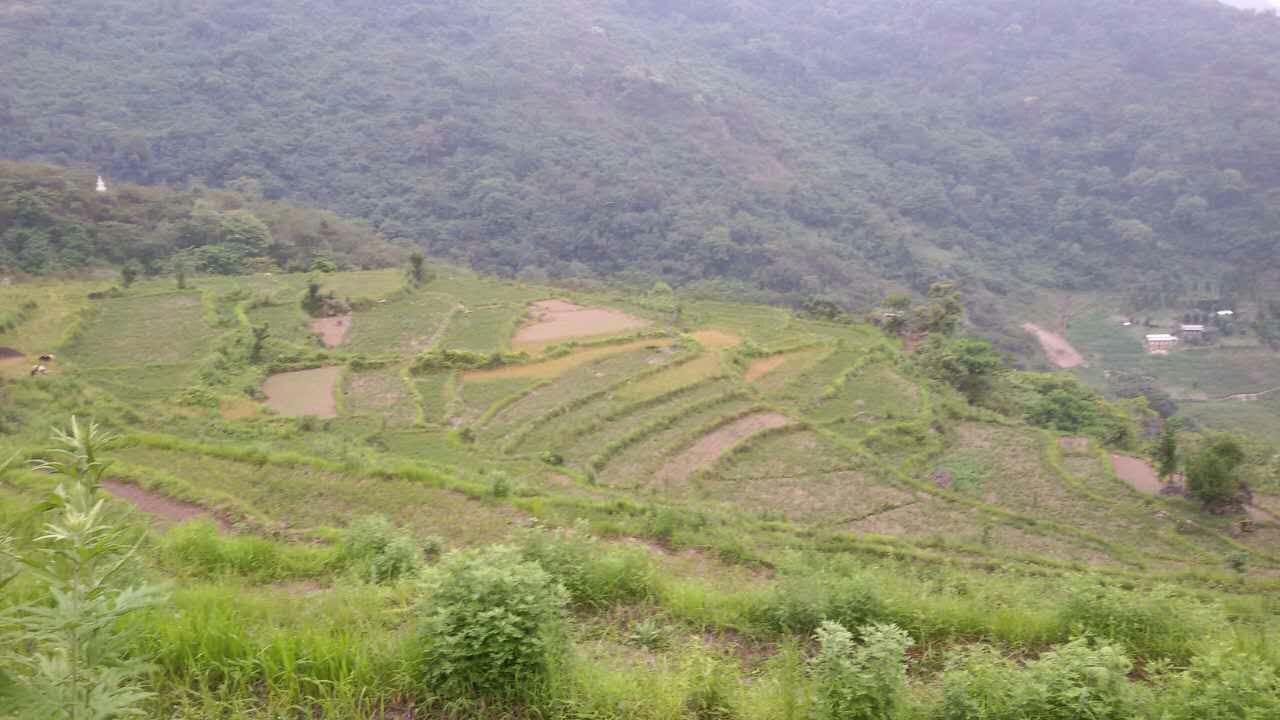 UgyenWangdi, CM Agriculture CARLEP – IFAD, Sonam Delkar, Geog Agriculture Extension Officer and Lhap Dorji PD ARDC, Wengkhar
Binser irrigation of 1 km length benefits 24 households covering a total command area of 16.63 acres and the Sherong irrigation of 1.26 km length covers a total command area of 10.26 acres that benefit 17 households. However, most of these lands have remained fallow for quite some time due to insufficient irrigation water and risks of crop depredation by wild animals. Although the Dzongkhag had managed to fence fields in Sherong last year with funds from the EU GCCA supports (European Union – Global Climate Change Alliance Project) and electric fencing at Binser completed recently with fund supports from RGoB, the community could not bring all the land under cultivation due to insufficient irrigation water.
This will not be the case any more as Mongar Dzongkhag Agriculture sector in consultation with Gewog administration and the communities identified Binser and Sherong Irrigation cannals under Tsakaling Gewog to be renovated at a cost of Nu 4.746 million this year with supports from the CARLEP-IFAD Program. The renovation works have reached its final stages of completion.
Although some farmers cultivates the land, starting this paddy season with the completion of the renovation, the Dzongkhag, geog and all the land owners will be able to begin paddy cultivation. The Dzongkhag plans to start a paddy – vegetable relay cropping thus exploring potentials for enhancing both food production and initiating commercialization of farming. The site is also selected for the commercial vegetable production program under CARLEP-IFAD Supports.
Updated: 1st June 2017