CARLEP Conducted the 5th National Programme Steering Committee Meeting
June 18th, 2022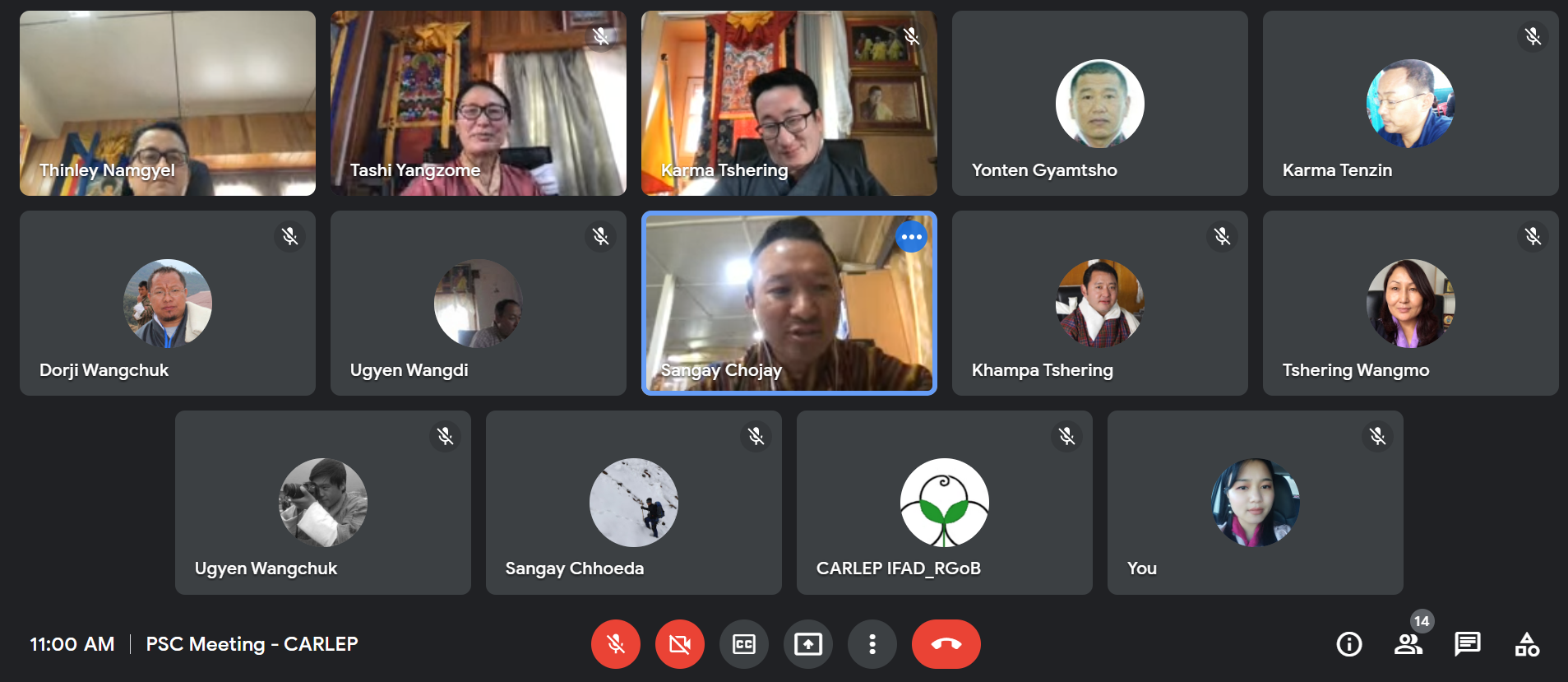 The Fifth National Program Steering Committee meeting was held on 17th June, 2022 vitually through google meet Chaired by Honorable Dasho Secretary MoAF. The meeting was attended by Dasho Secretary, MoAF (Chairman), Director, Department of Agricultural,Director, Department of Livestock, Officiating Director, Department of Agriculture Marketing & Cooperatives, Officiating Director, Department of Directorate Services, MoAF,Chief PPD, MoAF,Program Officer, DMEA, MoF,Program Director OPM, CARLEP (Member Secretary) and Staffs of OPM.
Objective of the meeting:
To update overal progress of the gramme
To update progress of FY2021-2022
To update on AWPB for FY2022-23
To address concerns and challenges faced during implementation
During the meeting, the Chairman underlined the necessity of conducting NPSC meetings on timely manner to improve planning for the benefit of all. To enhance livelihoods in eastern Bhutan and reach a common goal, Dasho emphasized supporting farmers on business-oriented objectives and maximizing farmers' income through innovative technology and high-value (quality) crops.
Reported by: Chhimi Lhamo, GKMO, OPM