Capacity Development Training for Farm Shop Operators
May 30th, 2017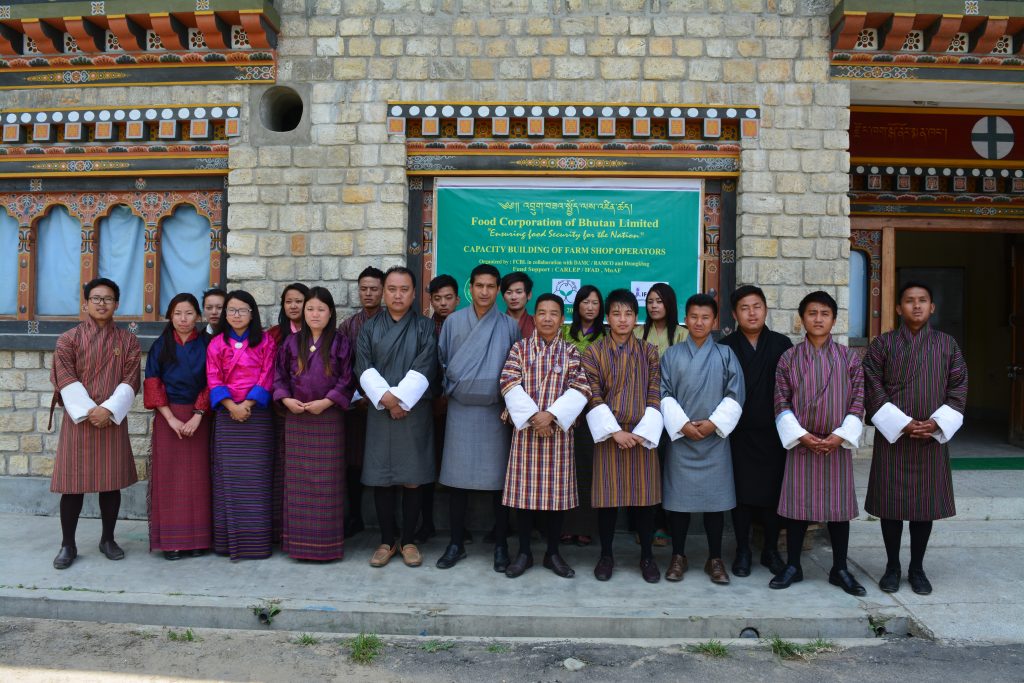 FCBL in collaboration with DAMC/RAMCO and Dzongkhags has successfully completed a three days capacity development training of Farm Shop Operators through fund support from CARLEP on Capacity development. The trainings were conducted in Mongar (Lingmethang), Trashigang, Samdrupjongkhar, Sarpang (Gelephu), Thimphu and Chukha (Phuentsholing) in two batches at each location starting from 8th May 2017 till 28th May 2017. The training was aimed at building capacity of Farm Shops Operators through sharing of field experience and knowledge for agricultural marketing.
A total 189 Operators from 119 Farm Shops has been trained and 105 of the total trainee are female. The participants during the training course were introduced to some basics of Agricultural Marketing and Value Chain along with various value chain actors involved and their roles. Farm Shop Operations/Management with much focus on buy-back mechanism through Farm Shops were other topics covered during the training.
The training is expected to inculcate some basic fundamentals of Agricultural Marketing/ Value Chain and help the Operators carry out the buy-back function through Farm Shops under commercialization and marketing of agricultural produce efficiently. This would however have huge contribution towards creating a well organized value chain with necessary support from other stakeholders.