Audit Exit Meeting for CARLEP Concludes
November 19th, 2022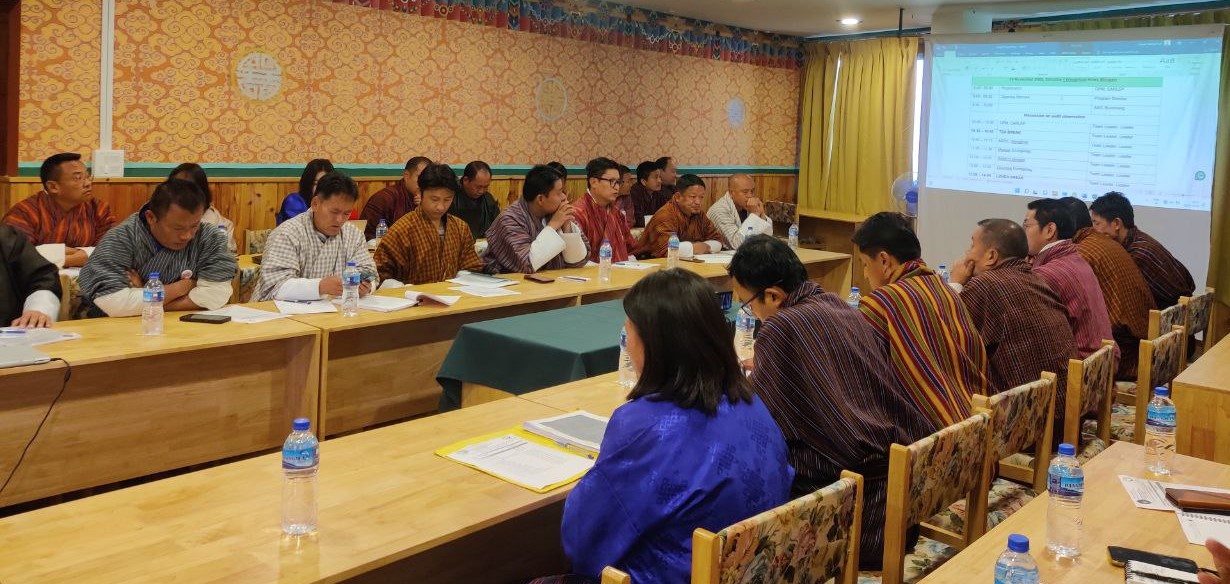 Following the CARLEP Audit Entry meeting on 29th August 2022, the audit exit meeting was held on November 19, 2022 to present the audit's findings for FY2021-2022.
The meeting was attended by the dasho dzongrabs of Trashiyangtse and Mongar, as well as dzongkhag engineers, a procurement officers, CARLEP focal accountants, and Dzongkhag livestock and agriculture officers.
The final audit report will be communicated on or before November 31st, 2022, for further submission to IFAD.
Reported by Chhimi Lhamo, GKMO, OPM, CARLEP