Workshop on Procurement Planning and Progress Update
July 20th, 2017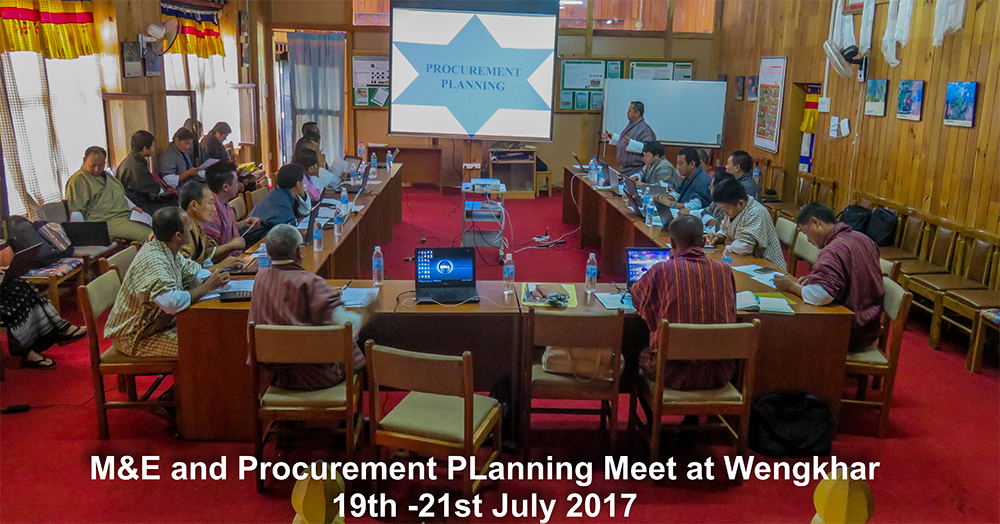 A two day workshop on Procurement Planning for CARLEP activities for the 2017-18FY and to update the Progress Report of 2016-17 FY was convened at Wengkhar from 19-21st July, 2017. The sector heads (DLOs & DAOs) and their representatives (Asst. DLOs and Asst. DAO) of the six Eastern Dzongkhags and the focal person from the central agency (ARDC, RLDC and RAMCO) along with the OPM staffs all attended the workshop.
Procurement planning is the process of deciding what to buy, when and from what source. The procurement planning exercise in CARLEP is the allocation of fund proposed for 2017-18 FY according to fund category of 'Goods, Services, Works and Training' as per the Project cost tab, IFAD & RGoB norms.
In addition to the procurement planning exercises, the implementing agencies are also trained on the online reporting tool designed and put in place by the OPM. The narrative reports such as the activity completion reports, case stories and the implementation briefs to supplement the quantitative reports on the online reporting formats was also discussed.
By the end of the workshop, a draft procurement plan of the 2017-18 FY is expected to produce for further finalization.
Reported by:
KM Section, OPM.