RPIC Meet for FY2020-2021 Conducted
April 10th, 2021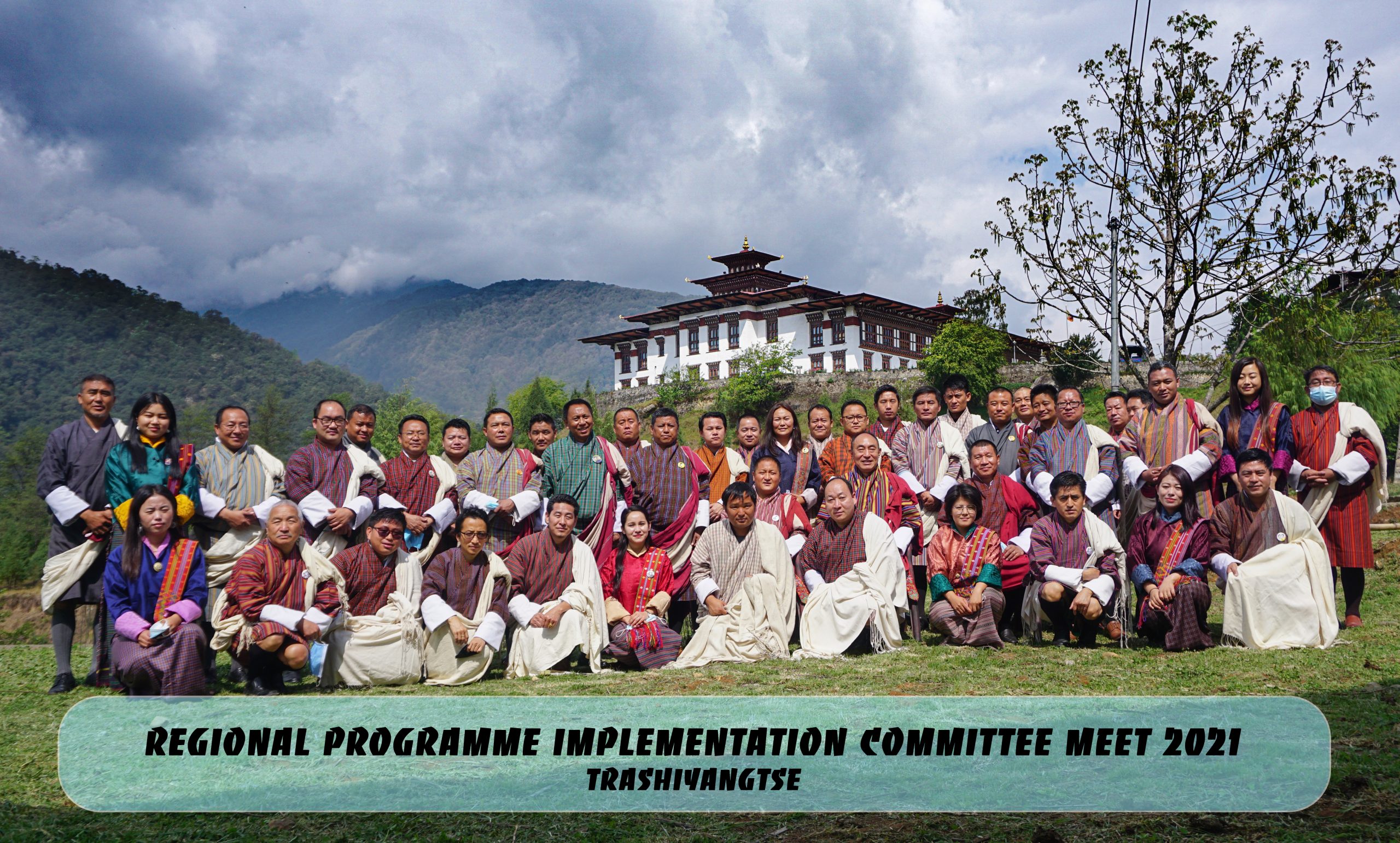 Office of the Programme Management (OPM) organized a day-long Regional Programme Implementation Committee (RPIC) meeting on 9th April 2021 at DYT Hall of Trashiyangtse Dzongkhag. The meeting was held with the objectives to seek endorsement for the Annual Work Plan & Budget (AWPB) for FY 2021-22 for CARLEP financing for further submission to National Programme Steering Committee (NPSC) and International Fund for Agricultural Development (IFAD).
The meeting covered the following topics:
Agriculture sector progress to date
Livestock sector progress to date
Financial progress updates
Discussion and endorsement of AWPB 2021-22
Overview on vegetable self-sufficiency
The honorable Dasho Dzongda of Trashiyangtse chaired the meeting. The honorable Dasho Dzongda of Lhuentse and Trashigang, DYT Chairperson (Thrizin), Regional heads, Dzongkhag Finance officer, Planning officer, agriculture, and livestock sector heads attended the meeting.
The meeting was held strictly following COVID protocols.
Reported by Chhimi Lhamo, GKMO, OPM