Four days' workshop of CARLEP started
February 10th, 2017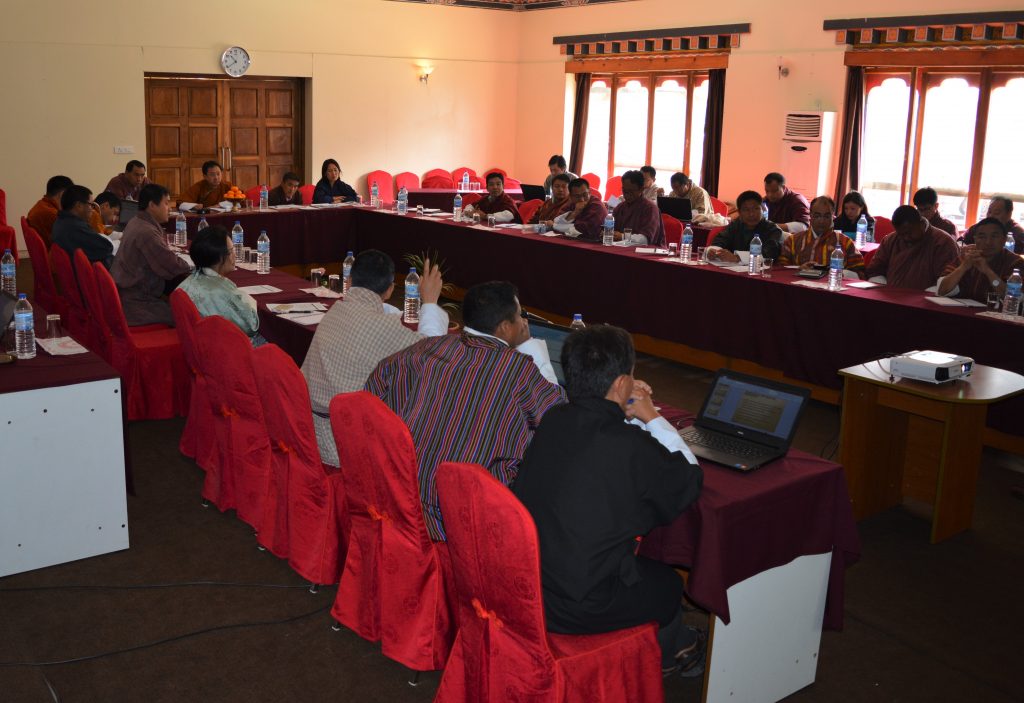 The four days' workshop of CARLEP has started on 10/02/2017 at Wangchuk Hotel, Mongar. The first day was for the Validation of 'Rapid Assessment of Vegetable and Dairy Value Chains'; the value chain study for CARLEP that's been carried out as a consultation project by HEMCo.
The objectives of conducting the VC Validation workshop were:
To bring together the key actors involved in vegetable and dairy value chains to validate the conclusions and recommendations resulted from the study.
To prioritize and sequence the key interventions and also to delineate and delegate the responsibilities of each stakeholders based on the conclusions and the recommendations.
The Director General of DAMC honored the floor to 36 participants inclusive of the Sector Heads from the six Eastern Dzongkhags, representatives from ARDC, RLDC, RAMCO, DoA, PPD and FCBL and the staffs of OPM.
The 2nd and 3rd day of the workshop (11-12th February) is for the AWPB preparation of CARLEP for the fiscal year 2017-18.  The objectives of the AWPB preparation workshop are:
To review the implementation progress of the past (2015-16) and current (2016-17) Fiscal Years;
To prepare AWPB FY 2017-18 based on the recommendations from the recently completed two assessments, the Guiding Principles and the fund available; and
To discuss and resolve key issues related to programme implementation in the field.
The last day of workshop (13th February) is for RPIC (Regional Programme Implementation Committee) meeting. The Dasho Dzongda (s) of the six Eastern Dzongkhags are attending the meeting. And the Hon'ble Minister of MoAF is expecting to honor the RPIC meeting.
-Reported through KM Section, OPM.