Completion of Vulnerability Assessment in CSV of Pemagatshel and Trashigang Dzogkhag.
January 12th, 2017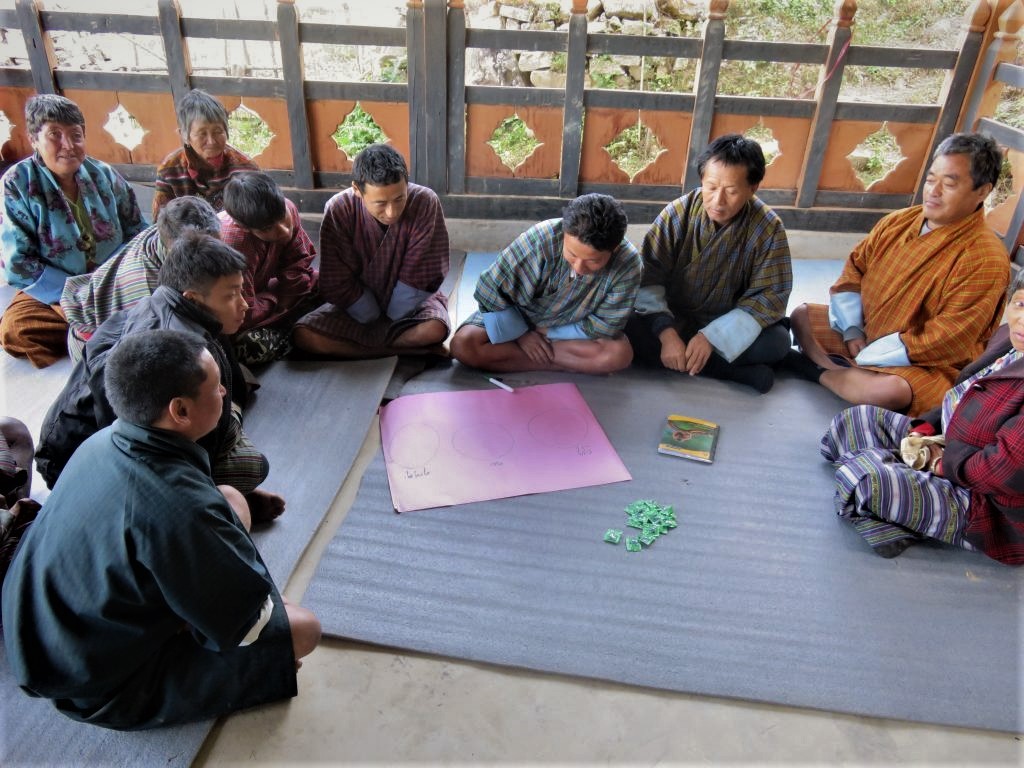 The Participatory Vulnerability Assessments for the Climate Smart Village (CSV); Woongborang (Dungmin geog) of Pemagatshel and Threlphu (Kangpar geog) of Trashigang through Participatory Action Research (PAR) have been completed on 31st December, 2016 and 5th January, 2017 respectively.
Woongbarang village has a total of 16 households of which 13 households participated in the Participatory Action Research, while 23 households participated from a total of 25 households in Threlphu village.
A team comprising of officials from ARDC, Wengkhar; RLDC, Kanglung and OPM, CARLEP, Wengkhar facilitated the community to derive a holistic plan in the wake of climate change using participatory action planning tools such as resource mapping, climate hazard vulnerability matrix, climate risks and coping mechanism, profiling of livelihood sources, well-being analysis and ranking, problem census and ranking.
Promotion of Permaculture concept through Climate Smart Villages is one of the interventions undertaken jointly by ARDC, Wengkhar and RLDC, Kanglung  funded by CARLEP. Each Dzongkhag under CARLEP financing has identified one Pilot site as CSV which will be focused through 'Targeted Intervention approach'.
With Participatory vulnerability assessments complete in five Dzongkhags,  the team will carryout the assessment in Trashiyangtse Dzongkhag which will then mark the completion of Vulnerability Assessment in all the CSV's of six Eastern Dzongkhags under IFAD-CARLEP financing.
-Compiled at KM section, OPM.