First RPIC for CARLEP concluded
February 14th, 2017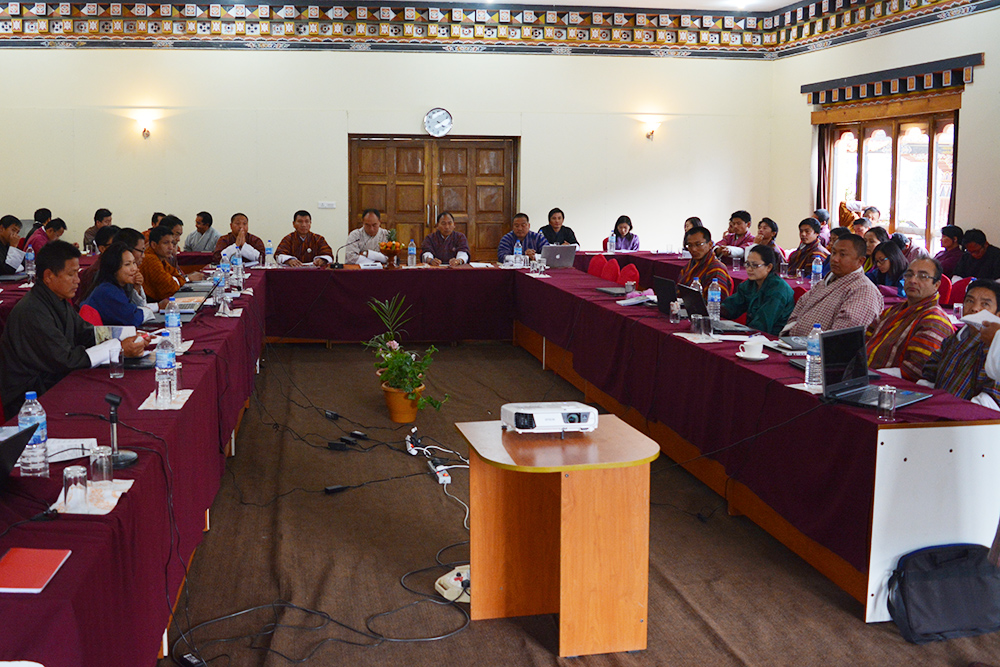 The Office of the Programme Management organised a three days Regional Programme Implementation Committee (RPIC) meeting from 11-13th February, 2017 at Hotel Wangchuk, Mongar. The first two days of the workshop were allocated for the preparation of Annual Work Plan and Budget (AWPB) for the fiscal year 2017-18, while the third day was for the endorsement of AWPB 2017-18 by the RPIC.
The AWPB workshop was organized mainly: to review the implementation progress of the Half Annually Progress (FY 2016-17) of CARLEP: to prepare the AWPB (FY 2017-18) based on the recommendation by the rapid assessment  of value chains (vegetable and dairy) and also to prioritize and sequence the recommendations and delegate the clear roles and responsibilities of each stakeholder in the chain.
The second day of workshop was honoured by the presence of honorable Sanam Lyonpo who provided the insightful guidance on the implementation of CARLEP. His Excellency emphasized on the need to produce the ' Statement of Expenditure (SoE)' from the implementing agencies in order to avoid the delaying of next fund release.
The Dasho Dzongdas of programme Dzongkhags honoured the RPIC meeting chaired by the Dzongda of Trashi Yangtse on the third day. RPIC endorsed the AWPB FY 2017-18 including the Guidelines for Production Support Fund (PSF) and Social Inclusion Fund (SIF).
The Dzongkhag sector heads (DAO & DLO), Planning Officer, Budget Officer and Accountants designated for CARLEP of the six Programme Dzongkhags, representative from four implementing agencies (FCBL, ARDC, RLDC and RAMCO) along with OPM staffs attended the workshop.