Capacity Development on Book Keeping and Leadership
June 20th, 2017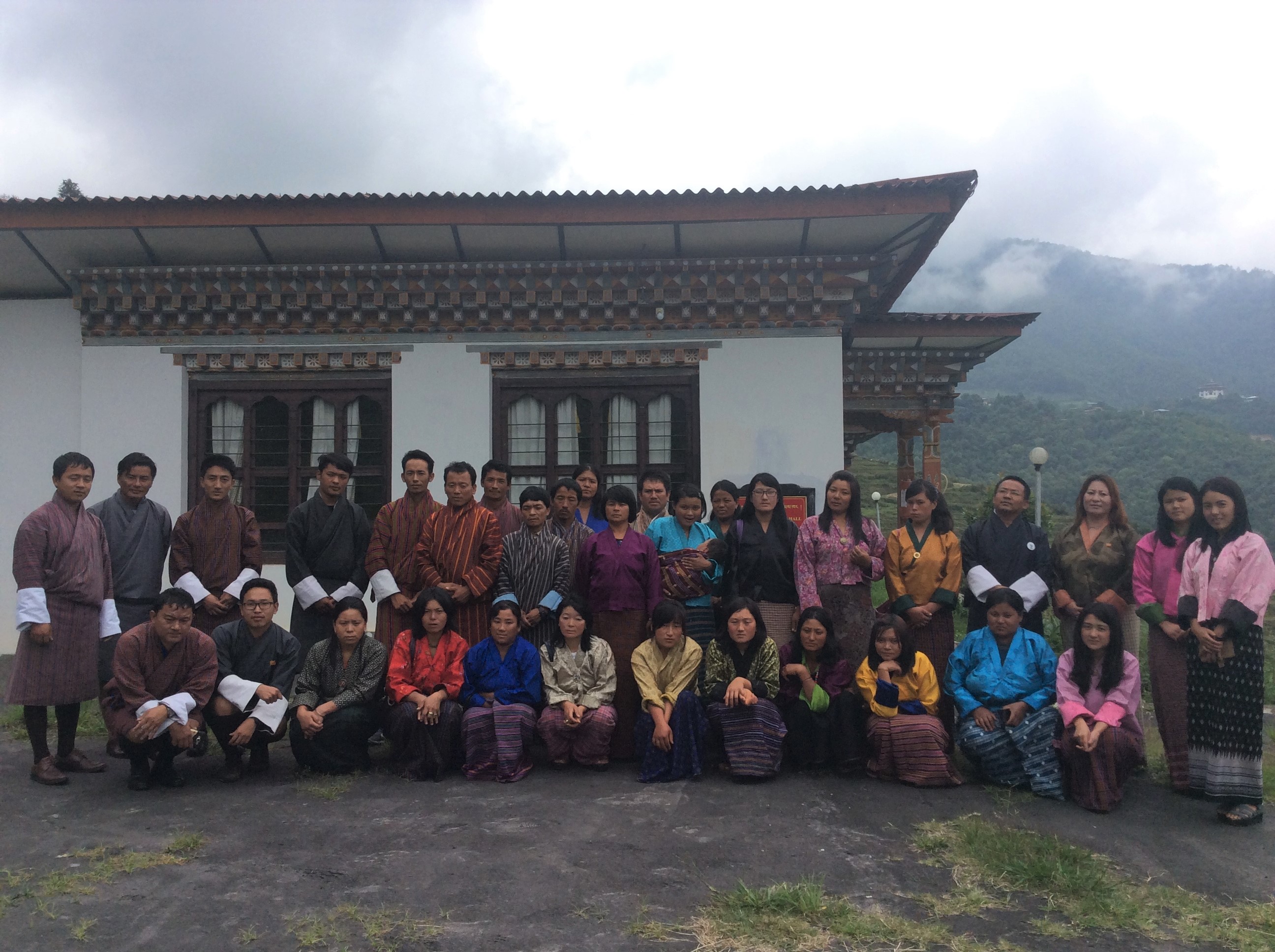 RAMCO (Regional Agricultural Marketing and Cooperatives Office) in collaboration with Dzongkhag is currently conducting a five days training on 'Book Keeping, Cost of Production and Leadership' at ARDC meeting hall, Wengkhar through fund support form CARLEP. CARLEP encourages book keeping and leadership skills inorder to have realistic planning at the individual level.
The trainees are the executive members ( 23 farmers; 16 out of the total trainees are female) of Farmers' Groups (Vegetable and Dairy) of Balam, Tsakaling, Ngatshang and Yakpugang villages under Mongar Dzongkhag. The training began from 19th June 2017 and will end on 23rd of June 2017.
It has been observed that the lack or debilitating trust amongst members and poor leadership has contributed much, impeding the progress of the Farmers' Groups and Coops. The training aims to address those issues and further strengthen the Groups' or Coops' functionality.
Apart from the core objective of building the capacity of the executive members, proper record of books of accounts, generating group cohesion, enhancing participatory decision making, analyzing sources of conflict and resolving it, effective communication and team works are the associated objectives of the training.
The similar training was imparted to FGs of Samdrupjongkhar and the Gulibi Nazhoen Sanam Tshongdrel Detshen (Youth Farmers Group) under Lhunetse Dzongkhag.
Reported by Karma Wangmo (GKMO), Sangay Choeda (CM, VC&Marketing) and Karma Tenzin (MO, RAMCO).