Annual CARLEP write-shop conducted
May 21st, 2018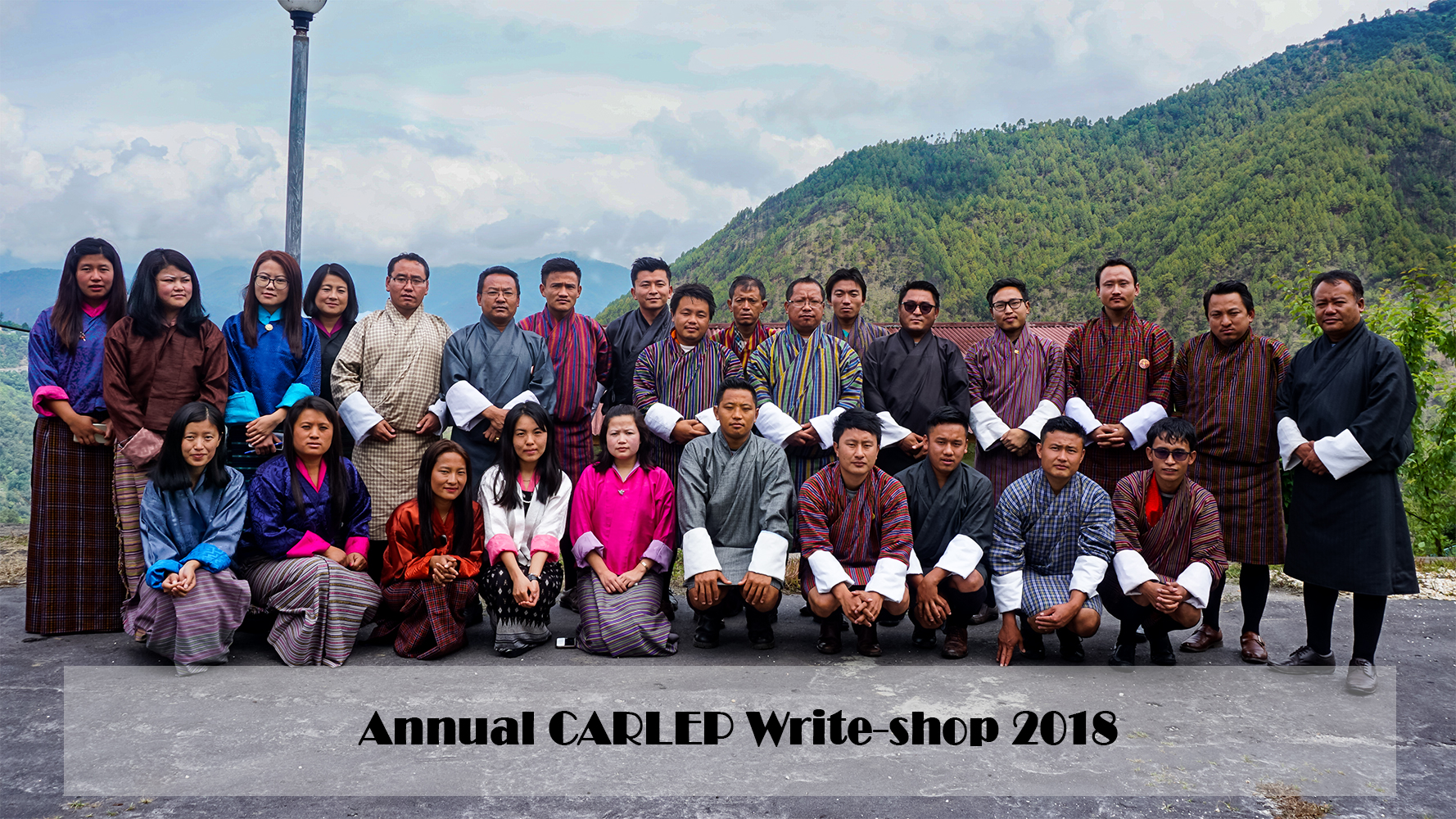 Reiterating the importance of knowledge management in CARLEP to improve the programme performance and increase its visibility, promote collaborations and partnerships, provide evidence for policy level decision making and to stimulate innovations, CARLEP organized a three-day write-shop from 16-18th May 2018 at ARDC, Wengkhar.
The write-shop was intended to document the success stories and the lessons learned in the course of programme activity implementation and to enhance the knowledge management skills of the extension staff. Concurrently, the 21 extension staff including the representatives from three central agencies (ARDC, RLDC, and RAMCO) were taught on the tips and techniques for the technical and academic writings.
To be able to execute the lessons and the writing skills of each of the participants and also to give a closer guidance to them by the Resource Person, all participants wrote a paper each on the pre-identified topics. These topics cover various thematic areas of the programme like agricultural commercialization, marketing and value chains, women empowerment and inclusion, youth engagement into farming and climate resilience. These completed papers shall be published in the next issue of the 'Stories of Change' by OPM.
Further to expand the knowledge management circle and to contribute to building a vibrant knowledge management culture, each participants were appointed as a knowledge management focal person. They will represent their respective agencies and collaborate with the OPM in the development of the knowledge products.
-Update: Karma Wangmo