2nd course for Lead Farmers' on 'Crop establishment and Management Practices' started at ARDC, Wengkhar.
January 19th, 2017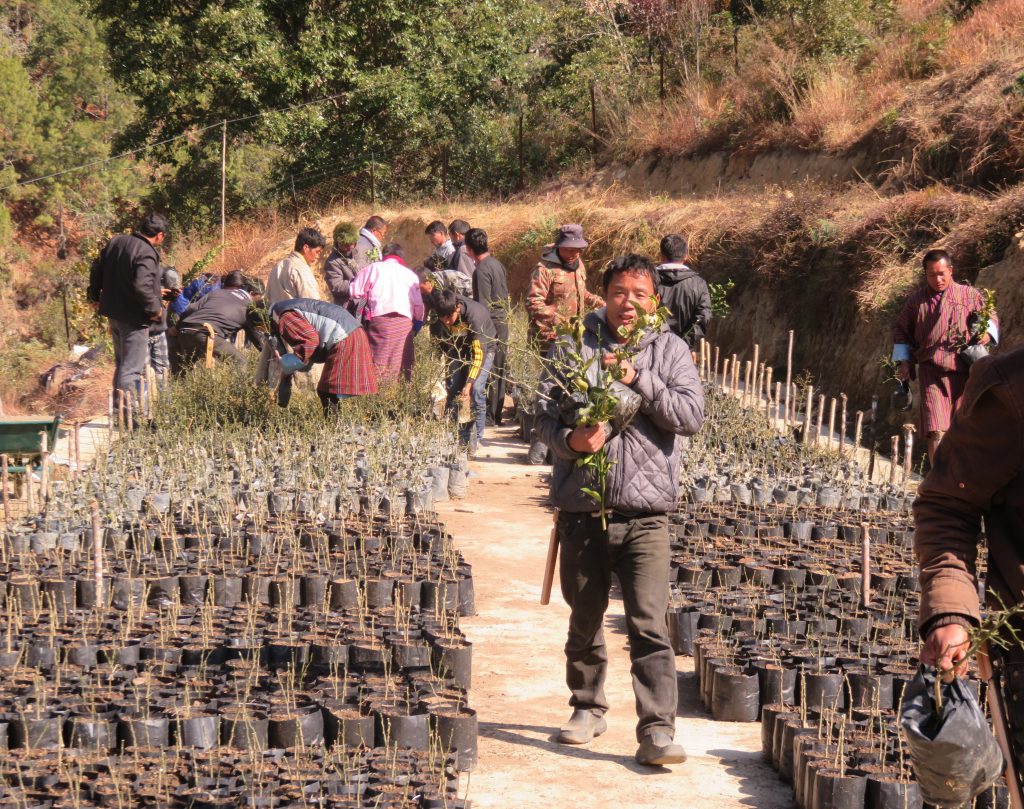 Following the 1st course for Lead Farmers on 'Awareness on CARLEP-IFAD and Farming Technology Options' from 23-25th November 2016, the week-long 2nd course on 'Crop establishment and Management Practices' has started from 17th January, 2017.
As per the course curriculum development for Lead Farmers' which will be completed in four courses spread across the year, the 2nd course will cover on the following five major categories, mostly through practical and hands-on demonstrations.
Fruit establishment & management techniques
Vegetable Production and Seed Production techniques
Mushroom production techniques
Processing mainly focused on maize product development and,
Farm record keeping.
24 farmers (3 female and 21 male) are attending the course at ARDC, Wengkhar. Out of the three female participants is Miss Neten Tshomo, 23 from Ramjar village, Trashiyangtse, who is a class ten drop-out. According to her, such training session has helped her in gaining the technical skills especially in training pruning and grafting. Going back to home, she is planning to establish a pear orchard in her 1 acre land along with vegetables.
As a Lead Farmer, she said she will not use the skills acquired from the trainings solely for herself but will also disseminate with other interested village mates.
Meanwhile, this same group of Lead Farmers' will return back to the center for 3rd session tentatively by April, 2017.  These Lead Farmers' are selected by the Dzongkhag and Geog Extension Officials.
The Lead Farmers' programme is funded by IFAD-CARLEP to ARDC, Wengkhar.
-Reported through KM Section, OPM (CARLEP).